In Memoriam: Tom Erik Styrvold Farmen (1976 – 2023)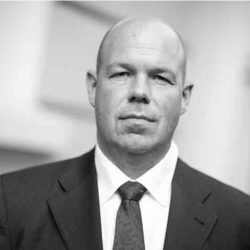 Tom Erik Styrvold Farmen was a founding partner of Nordkinn and served as our Chief Risk Officer when he suddenly passed away in April 2023.
Tom lived a life of purpose and his impact on us was profound and everlasting. His approach to portfolio- and risk management came to shape our Game Plan Methodology, which remains the backbone as to how we invest at Nordkinn. Besides being a most valued and reliable colleague, Tom was a true team-player treating everyone around him with warmth, care and respect.
Dr Tom Erik Styrvold Farmen received his PhD in Corporate Finance from the Norwegian University of Science and Technology in 2006. He also held a B.Sc. degree in Finance from Strathclyde University in Scotland (1999), an MBA from Griffith University in Australia (2000) and a B.Sc. degree in Political Science from Oslo University (2013). Prior to Nordkinn, he served as Portfolio Manager at NBIM and as Head of Cash Management at Norges Bank.